CupClub X Kings Cross - Retail Partnerships Launched on Clean Air Day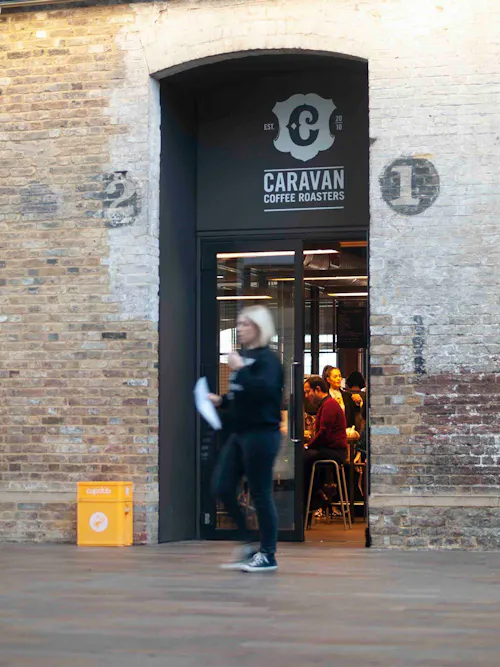 10 October 2020
CupClub launches its London retail partnerships to make Kings Cross and the Camden Area a zero waste hub for drinks-on-the-go. Partners include Argent LLP, owners of the Kings Cross Estate, Camden Council, London Waste & Recycling Board and Camden Clean Air.
Our mission is to help London towards its Net Zero goals, working across public and private sector to accomplish well being at scale across the city.
Retail partnerships launched on Clean Air Day October 2020. See panelists for the event and online webinar below.
Partners
Steve Kellett, Sustainability Manager at Argent LLP
Steve has an important role to play in energy and waste reduction around the Kings Cross Estate. He shares the vision for Kings Cross Estate in terms of sustainability and the partnership with CupClub.
Safia Qureshi, Founder & CEO CupClub
Safia is the pioneer of the reusable revolution and responsible for the transformation of to-go packaging to reusables. Safia shares the work CupClub is doing in partnership with Argent and the wider Camden Borough to achieve zero waste targets for London.
Georgina McGivern, Programme Manager Camden Clean Air
Georgina shares the work of non-profit action group camden Clean Air which aims to reduce air pollution across the borough of Camden.
Supporting Partners
Adam Harrison, Councillor for Bloomsbury & Cabinet Member for a Sustainable Camden
Adam is a staunch campaigner for the reduction of food waste and improvement of air quality and shares work being done to tackle these key issues in the context of Camden.
Natalia Agathou, Business Advice Manager at Advance London, London Waste & Recycling Board
Natalia leads the Advance London team at London Waste & Recycling Board. Natalia shares work being done with circular businesses tackling waste reduction in the context of London.
Watch the partnership launch here:
Watch "CupClub X Kings Cross - Retail Partnerships Launched on Clean Air Day 2020" by "Safia Qureshi" on https://www.youtube.com/